Home>> Fallon Forged-Iron Linear Chandelier
A lean metal frame forms an airy architecture in our chandelier, an innovative take on the traditional lantern. Fallon's design is a winning combination of organic curves and crisp geometric angles that cradle the bulbs in an open platform, while the hand-forged finish adds depth and dimension to an otherwise straightforward structure. This collection is proudly made at a Fair Trade Certified

factory.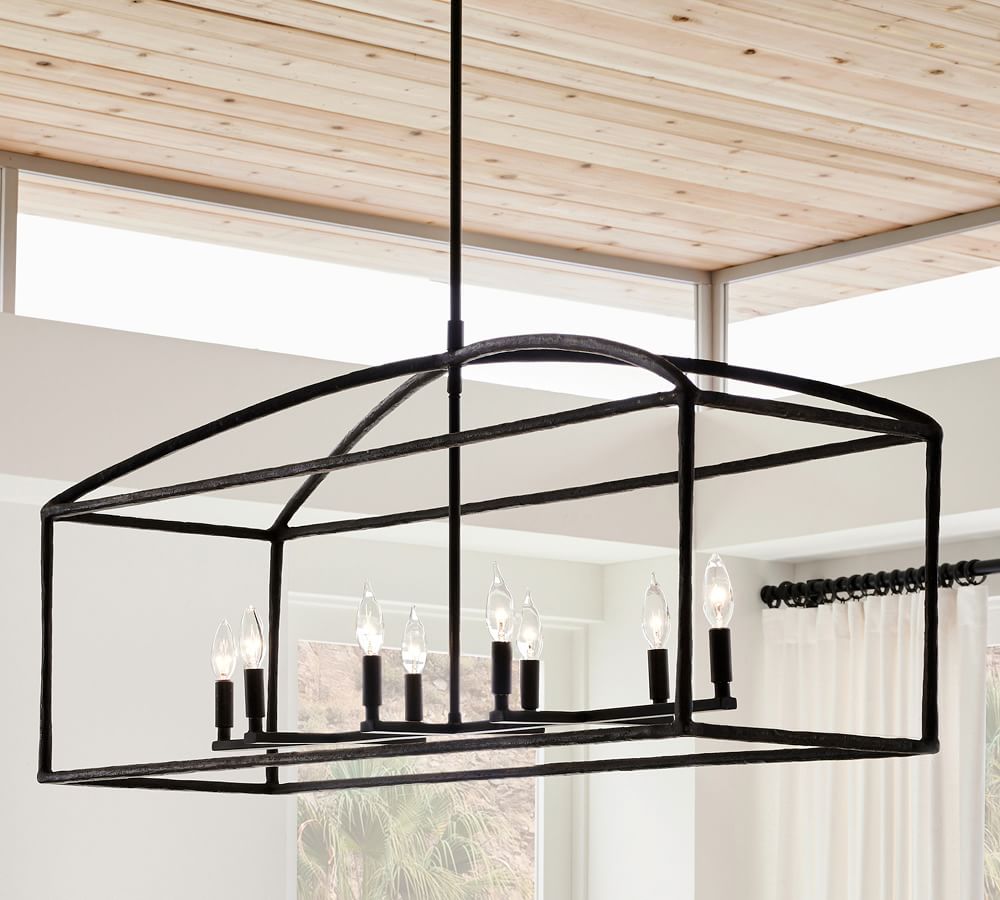 Made of forged steel and aluminum with a hand-applied Bronze finish.
Fair Trade Certified. The purchase of this product helps ensure fair and safe labor practices, improve livelihoods, and empower workers to invest in their communities.
Adjustable height, ideal ceiling height 8′.
Not compatible with mounting on slanted or sloped ceiling.
Damp UL-listed for use indoors or in a protected outdoor area.
Hardwired; professional installation recommended.
Compatible with dimmer switch.
Light bulb(s) are not included. For more information on the bulb type needed for this fixture see Dimensions & Care below.
Imported.
This is a gorgeous simple way to add elegance to any part of your home. Check out the article below on how to put together the perfect mood board. Picking out a few staple pieces you love can help you determine your style.
Reviews:





Sleek, modern and adds such a subtle touch of boldness





High quality piece that works perfect for my dining room!





Gorgeous piece, adds style without adding to much volume.
We have a plethora of articles with everything from Diy, Style Tips, Recipes, Renovation, Decor, and more. Check out HomebyGeneva.com